So Satisfied…
At Southwest we believe in going above and beyond to further enhance our customer's experience, making Southwest the best place to live, shop, work and play.
In 2019 we conducted our annual Resident Satisfaction Survey and we are delighted to share some of the highlights from the results.
We received 808 responses and it was apparent from reviewing the results that our amazing locations, talented people, great reputation and quality products were important to our residents.
We are reviewing all comments in great detail and working together to put action plans in place to address some of the great suggestions made to improve the overall customer experience at Southwest. Should you have any further recommendations please contact customer.experience@southwest.ca. We are always interested in understanding how we can better serve you as a resident.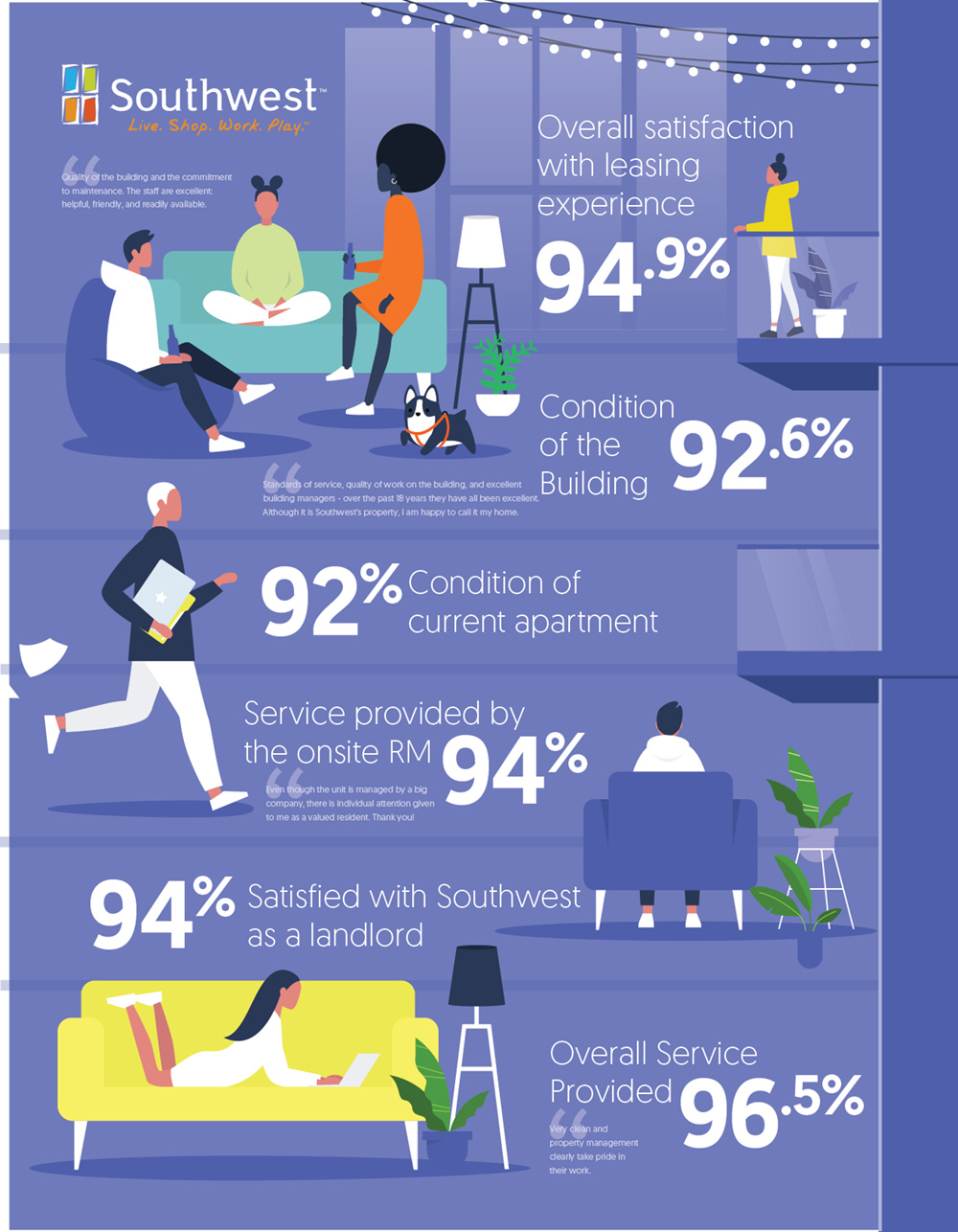 What Residents are saying….
"Quality of the building and the commitment to maintenance. The staff are excellent: helpful, friendly, and readily available."
---
"Standards of service, quality of work on the building, and excellent building managers – over the past 18 years they have all been excellent. Although it is a Southwest property, I am happy to call it my home."
---
"Even though the unit is managed by a big company, there is individual attention given to me as a valued resident. Thank you !
---
"Very clean and property management clearly take pride in their work."