High Quality Development In Halifax
Southwest Properties only develops the highest quality buildings. As both developers and property managers, we know the importance of building and planning for the long term. Over the last few years, we have forged forward with two major development projects in downtown Halifax and have begun managing major construction projects in-house through the formation of our new Southwest Construction Management division.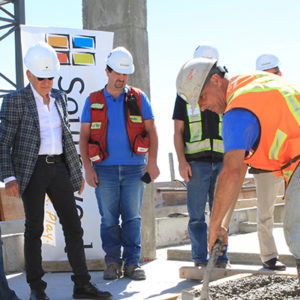 We're driven by a strong sense of responsibility to the Halifax area. This is where we got our start over 50 years ago, and it's where we continue to build and invest. We make community enhancement a key focus of all our projects, whether its a new construction or repurposing an existing building. And, since we continue to manage our developments after they're built, we value high quality construction and thoughtful, sustainable design.
As a result of our efforts, Southwest Properties has more than doubled in size over the last 10 years. Likewise, the number of our employees has risen to over 150. Even more importantly to us, we have a 98% approval rating among our residents, and we enjoy consistently high occupancy levels and lease renewals. People like living and working with us, and we love having them here.
Quality Apartment, Condo and Retail Buildings In Halifax
Our founder Simon Spatz purchased his first apartment building in Halifax in the 1950s, planting roots in a community he and his employees grew to care about very deeply. Since then, we've been investing in Halifax by designing, building, and managing properties that the entire city can be proud of. We believe Halifax is an incredible city with limitless potential to grow and evolve as time and technology allows. That's why every time we build, we do so with the highest quality materials and latest construction technology, so we can make a permanent improvement to the Halifax cityscape.
Places To Live, Shop, Work, And Play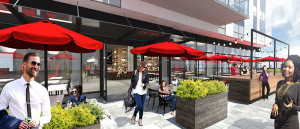 Our residential and commerical portfolios aren't completely separate. While we do manage many residential-only properties, we think the way of the future—and the best strategy for Halifax—is to create mixed-use buildings to maximize the use of space, create greater efficiency, and provide the ultimate in convenience to our residents. Residents benefit from having the amenities and services they need right at their doorsteps, and local businesses are able to thrive by positioning themselves in the middle of a community of lifestyle-conscious Haligonians.
A History Of Success, A Plan For The Future
Our award-winning Bishop's Landing property created a tight-knit retail and residential community on the Halifax waterfront. After its success, we began planning to create more synergistic retail and residential spaces on an even larger scale. Our awards didn't stop after Bishop's Landing. In 2018 MAPLE received national rental development of the year from the Canadian Federation of Apartment Associations, followed by CURVE at South Park winning in 2020. Our developments currently underway will offer the ultimate in convenient downtown living, placing our residents in the middle of a vibrant community.