An Incredible Private Wine & Spirits Store on the Halifax Waterfront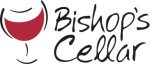 Nestled in the heart of Bishop's Landing is Bishop's Cellar, one of Nova Scotia's few private wine and spirits stores. A landmark destination at the end of the Halifax waterfront boardwalk, Bishop's Cellar offers a carefully curated, yet expansive selection of wines, spirits, and craft beers for every taste.
Bishop's Cellar's passionate and knowledgeable staff can suggest the perfect pairing for your next gourmet meal or special occasion. They recently installed a state-of-the-art growler fill station, with rotating craft beers on tap from mainly local brewers. They travel the globe in search of the best wines from each region, and can make suggestions to help you look like a genius at your next gathering.
In addition to their products, Bishop's Cellar offers educational and tasting events, and an online store to shop for wine and spirits in the comfort of your own home.