We are always welcoming new talent!
At Southwest we are always seeking the best and brightest stars in their field. From front line staff to senior management we choose to employ the best in the industry! Here are just a few of the exciting careers that you could find at Southwest:
Resident Manager
Electrician
Housekeeping
Concierge
Maintenance
Housekeeping
Finance/Accounting
Project Management and Construction
Property Management
University Co-op & Intern positions
---
We are currently recruiting for:
---
Project Coordinator – Posted August 31st, 2021
The Project Coordinator is responsible for full administrative support to the Project Manager and Assistant Project Manager, directly relating to major construction projects. With a strong focus on the accounting, billing of multiple projects. This position reports directly to the Project Manager and interface with the entire construction team including site personnel.
______________________________________________________________________________________________________________________________________
Resident Manager – Posted September 1, 2021
We are currently seeking an outstanding individual or couple to fill the permanent full-time position of Resident Manager.
---
Electrician – Posted August 16, 2021
Working with the Maintenance Supervisor, the Electrician will be responsible for maintenance and repair of electrical equipment throughout our residential building portfolio. This position is primarily responsible for timely work order completion, troubleshooting and repairs, identifying capitol projects as well as ensuring positive tenant relations with effective scheduling.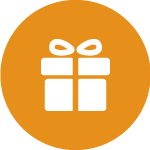 Are you a current resident of Southwest Properties? We are providing a referral incentive credit of $500 off your rental if you refer an Electrician candidate who is hired for this role. If you referral is still actively employed, you will be eligible to receive a second $500 credit 6 months later.
---
Housekeeping Attendant – Posted August 9, 2021
If you find joy in bringing joy to others, we want you on our team!
We are hiring for the role of Housekeeping in our Residential Properties. Team members address customers' complaints or concerns; Wash windows, walls and ceilings; Vacuum carpeting, area rugs, draperies and upholstered furniture; Pick up debris and empty trash containers; Dust furniture; Clean and disinfect elevators; Provide basic information on facilities; Sweep, mop, wash and polish floors; Clean, disinfect and polish kitchen and bathroom fixtures and appliances
Competitive Compensation: 15.55/hour | Schedule: 40 hours a week
---
For more than 55 years, with the help of our staff, Southwest Properties has achieved unparalleled success in property management and development. Together we have positioned our dynamic organization as one of the best in our industry in Atlantic Canada. Our mission is to provide the best places to live, shop, work and play, creating lasting relationships with employees, customers and partners.
Working for Southwest provides a wide variety of benefits, including:
Comprehensive benefit plan
Employee and family assistance program
Matching RRSP program
Health and wellness incentives
Employee transit reimbursement
Variety of social events throughout the year
Charitable donation matching program, and one day off per year to volunteer at an organization of the employee's choice
If you would like to work for our growing and dynamic organization, or would like to have more information, email our Human Resources Office > Here
---
Play our Southwest Employee Video honouring Jim Spatz, for his award was one of Canada's Most Admired CEO's and one of Canada's Most Admired Corporate Cultures