Business Recognition
---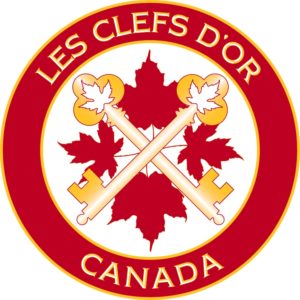 Les Clefs d'Or is a society of Hotel Concierge whose aim as an organization to provide the highest level of service to their guests. In December of 2017, Southwest Properties received corporate affiliate pins from Les Clef D'or Canada. Southwest Properties is the only landlord in Atlantic Canada to hold this prestigious designation.

Canada's Best Managed designation is a recognized symbol of excellence and a source of pride for winning Canadian businesses. Businesses compete each year to be named on Deloitte's list of the country's best managed companies, and the winners are selected through a rigorous and independent evaluation process. Southwest Properties was a winner of Canada's 50 Best Managed Companies program in 2011 and has re-qualified in between 2012 – 2016 to maintain our current status as a Best Managed company.
Green Building Pioneer Award for 2017 – Southwest Properties was recognized for the company's contributions towards the CaGBC Atlantic Chapter's mission and goals of accelerating green building in Atlantic Canada. This award goes to a deserving individual or team who demonstrates an innovative approach to the advancement of green building technology, products, design and performance. As a result, their unique passion pushes the industry, their competitors, customers and employees towards continuous improvement ultimately helping the CaGBC achieve its ultimate goal of every building greener.
Income Property Owner of the Year 2017 was awarded to Southwest Properties by the Income Property Owners Assocation of Nova Scotia ( IPOANS ). The award recognizes an IPOANS member that demonstrates property management excellence and professionalism. The company must exhibit a willingness to go above and beyond property management status quo by delivering outstanding customer service, a strong commitment to resident relations, property maintenance, and community involvement. The member that demonstrates stellar practices in all departments; human resources, resident management, operations, sustainability, employee & resident education and occupational health & safety.

Marketing Trendsetter of the Year 2016 was awarded to Southwest Properties through IPOANS (Investment Property Owners Association of Nova Scotia ) in recognition of Southwest's progressive initiatives with marketing in the marketplace – from strategy to online presence.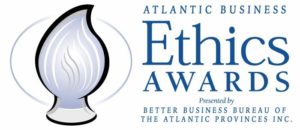 Atlantic Business Ethics Award was presented to Southwest Properties in 2008 by the Better Business Bureau of the Atlantic Provinces. The bureau honours companies whose leaders demonstrate a high level of personal character and that the organization's practices meet the highest standards of ethics, and consequently generate trust. This award recognizes Southwest's continued demonstration of ethical and values-based business practices.
Property Awards
---

The Grainery Lofts – In 2014 the property received LEED® Gold Certification (LEED® for New Construction). This achievement marked the first privately owned and developed, multi-unit residential building east of Montreal to achieve LEED® Gold status.
Bishop's Landing – Completed in 2001, the property was the first significant mixed-use and multi-unit development along the Halifax waterfront and gained international recognition as the winner of the Waterfront Center of Washington, DC's 2002 Excellence on the Waterfront Award for "Best Mixed Use Project" amid a contingent of 70 international submissions. In 2004, the property swept the Halifax Urban Design Awards, receiving first prize in the building category, honourable mention in the open space category and the coveted People's Choice award. The HRM Capital District Urban Design Awards celebrate design excellence in urban spaces.
Sunnyside Mall – A landmark project for Southwest included the redevelopment of Sunnyside Mall in Bedford, NS, which distinguished itself as the only Canadian shopping centre to twice win the prestigious Maple Leaf Award, in 1992 and 1998, for best renovation and/or expansion of a shopping centre of its size in Canada. The property has since been sold.
Windmill Crossing – Southwest received the Eco-Efficiency Award for its transformation of the former Moosehead Brewery. In 2002, the Eco-Efficiency Centre recognized Southwest and the Office Interiors Group for an ambitious undertaking to renovate and rejuvenate a former Moosehead Brewery building into an office environment. The Windmill Crossing project resulted in significant environmental and energy cost savings and is an example of what can be done when landlord and tenant are of one mind.
Employees
---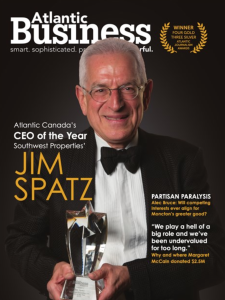 Jim Spatz, Chairman and CEO for Southwest Properties was the 2015 recipient of Atlantic Canada's Top CEO of the Year.

The Top 50 CEO awards by Atlantic Business Magazine, is recognized as Atlantic Canada's premiere business event. The CEO of the Year recognizes one individual, from within the ranks of the Top 50 CEOs, who is deemed by the judges to have had the most outstanding accomplishments during the past year.
In 2010, Jim was inducted into the Hall of Fame after being on the Top 50 list for five consecutive years.
Other awards included:
Gordon Laing, President & COO, was named one of Atlantic Canada's Top 50 CEOs for the fourth time in 2012.
NS Junior Achievement Business Hall of Fame: 2007, Simon Spatz and Jim Spatz were inducted into the Junior Achievement Nova Scotia Business Hall of Fame. The Hall of Fame was established by Junior Achievement in 1993 to recognize the achievements of business leaders in our province and to inspire young people involved with Junior Achievement.
Atlantic Canadian Entrepreneur of the Year Award: 2002, Jim Spatz was recognized in his field and honoured to receive the Atlantic Canadian Entrepreneur of the Year award for real estate and construction.