We are proud to announce that Southwest Properties has received the internationally accepted certification of LEED® Gold status for CURVE at South Park. This achievement marks our third building within our portfolio to achieve LEED® status. The Grainery Lofts received Gold in 2014 and MAPLE was awarded Silver status in 2022.
LEED® (Leadership in Energy and Environmental Design) is an internationally accepted benchmark for the design, construction and operation of high-performance green buildings and is awarded by the Canada Green Building Council.
As many of you are aware, to achieve LEED® Gold, Southwest had to meet strict, measurable benchmarks and earn credits in five categories – sustainable sites, water efficiency, energy & atmos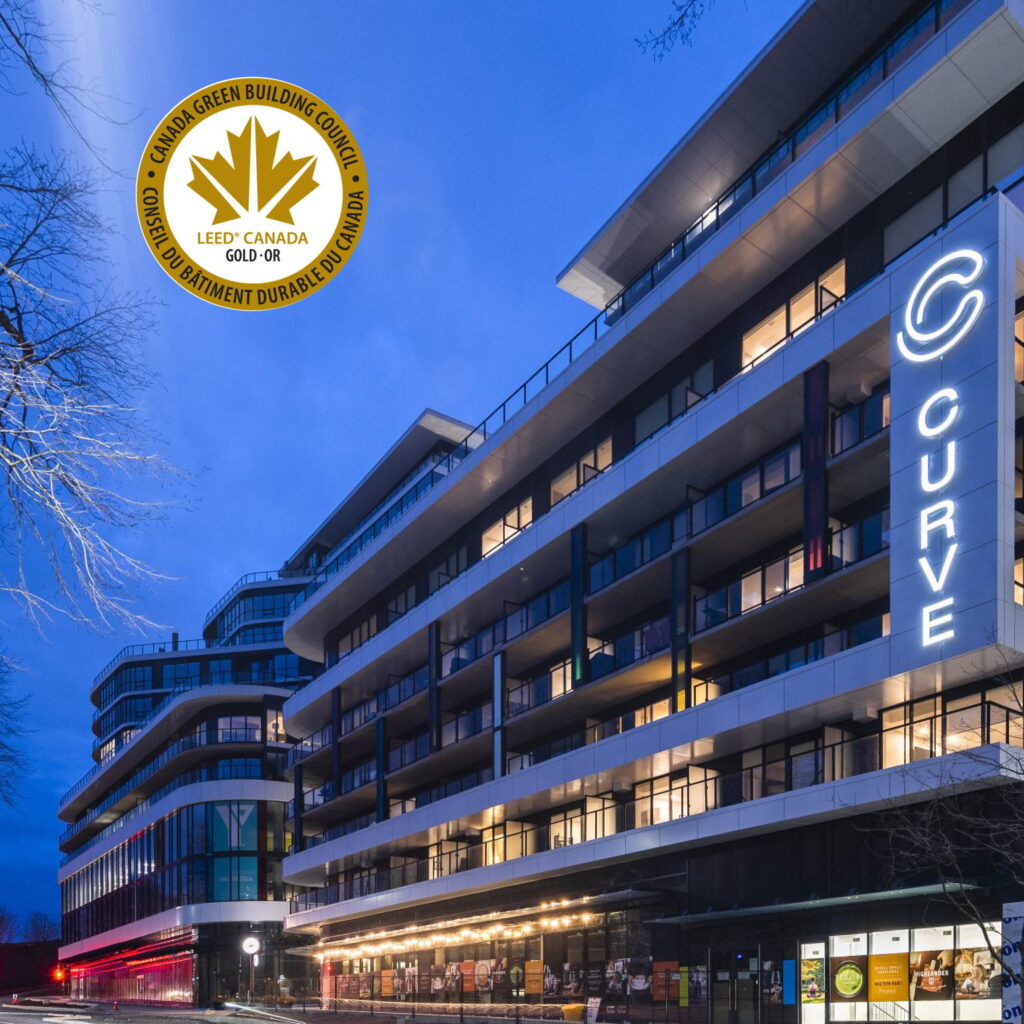 phere, materials & resources, and indoor environmental quality.
With four possible levels of certification to achieve, we felt Silver status was certainly attainable on the CURVE project. Having earned Gold status, we believe was the direct result of our team's unwavering commitment to green initiatives.
Southwest Properties is the only privately owned, multi-unit residential building developer east of Montreal to achieve LEED® Gold status for its buildings.
We are appreciative of all employees who continuously go beyond the necessary to create an inspiring environment that improves our residents' lives – creating more sustainable and energy efficient environments.