( Photo Credit – Jessica Emin )
Another exciting restaurant will open its doors on South Park Street at Pavilion in downtown Halifax.
Entrepreneurs and restaurateurs Ceilidh Sutherland, Katie Tower, and Natalie Rosen are the well-known trio behind Field Guide in Halifax's North End. Crossing the Halifax Commons, they will deliver a new concept that will pair a big-city experience with East Coast hospitality.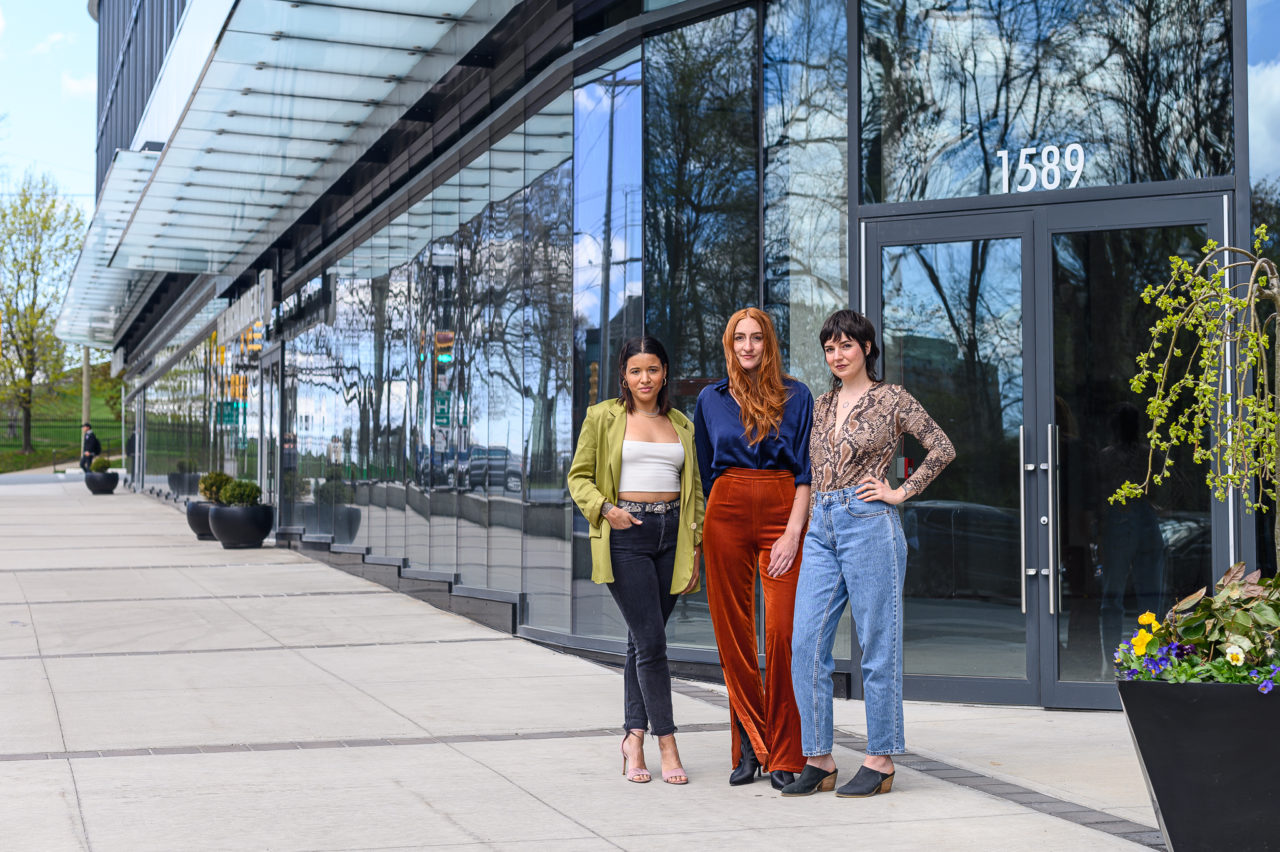 "We've been dreaming of this concept for years and we think that Halifax is ready for our modern take on a classic experience," said Katie Tower
The restaurant will occupy over 2,500sf in the Pavilion building adjacent to the Highlander Spa and Tsujiri. With well over 20 feet of ceiling height in the space, the owners are working in collaboration with Bricks + Birches, headed by Robyn Manning, on a modern and timeless design.
The space is part of the mixed-use Pavilion building, recently opened in Spring 2020.
"When designing the building, we knew the potential and presence of this space in particular," said Jim Spatz, Executive Chairman of Southwest Properties. "The views toward the Halifax Public Gardens and the activated pedestrian mews with the iconic three-sided clock provide a fantastic patio seating area. This paired with the refreshed streetscape and window wall treatments will play beautifully with a modern design and elevated food and drink offering."
The full-service restaurant will provide lunch and dinner service along with a café component in the mornings. With over 20-years of combined experience in the hospitality industry between them, Sutherland, Tower, and Rosen were ready to branch out with this new venture. Expected opening is Fall 2021.
"We are thrilled," said Colin Beiswanger, Commercial Leasing Manager for Southwest Properties. "We knew the space needed an operator with considerable expertise and flair. Field Guide has established itself as a go-to in the North End, we can't wait to see Ceilidh, Katie, and Natalie bring that same energy to Pavilion and South Park Street."
Keeping the name under wraps for the time being, owners Sutherland, Tower, and Rosen will be doing double duty this year planning for the re-opening of Field Guide in addition to overseeing the construction of their new venture.
Lead by Chef de Cuisine Natalie Rosen, the menu will focus on modern classics.
"I'm interested in making food inspired by local ingredients. Dishes that conjure nostalgia for things like travel memories and favourite flavours. Food that evokes a specific sense of place and time," adds Natalie Rosen.
Drawing on their experience running Field Guide, the new restaurant will have sharing plates and entrées to match a guests' appetite and outing. The drink offering will be robust and include classic cocktails, natural wines, and low ABV and non-alcoholic options.
Ceilidh Sutherland adds, "it's an honour for us to bring our vision to a new neighbourhood. I think there'll be something for everyone to enjoy. We can't wait to show the city what we've been working on and get to know the Spring Garden community."