Southwest Properties' Human Resources Department received a new set of accolades for its performance and achievements in the field of personnel and organizational development.
The Nova Scotia Chapter of Chartered Professionals in Human Resources (CPHR) recently awarded our Director of Human Resources, Jacqueline Ferguson, with the HR Award of Excellence, and our Human Resource Generalist, Justine Downs, received the Rising Star Award.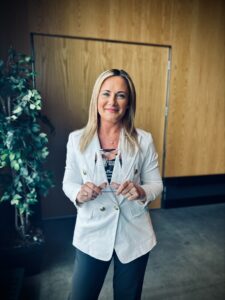 HR AWARD OF EXCELLENCE 2023: JACQUELINE FERGUSON
The HR Award of Excellence recognizes exemplary HR professionals who demonstrate leadership in the HR profession and their organization through strong HR practices and innovative programs leading to the achievement of business results.
Jacqueline Ferguson is passionate about employee engagement & leadership development, and an exceptional mentor to the HR generalist. She leads internal innovations, such as adoption of HRIS and revamp of the onboarding process, which became a contributing factor in company efficiency and employee satisfaction. Aside from being a champion to Southwest's internal human resource advocacies, she also devotes personal time dedicated to the betterment of her community and the HR profession.
Jacqueline has created a culture among the HR team at Southwest where employees and leaders feel more comfortable than ever seeking out HR for advice, guidance, & support. Although Jacqueline has been with Southwest for less than two years, she is part of the fabric of our organization.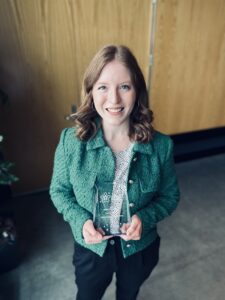 THE RISING STAR AWARD 2023: JUSTINE DOWNS
The Rising Star Award recognizes an individual who has demonstrated early leadership qualities in human resources through personal performance and commitment to professional, volunteer, and educational opportunities. Rising stars are the future of the profession.
Justine Downs played an integral role in recruiting talent, and has been instrumental in creating processes to support every step of the employee experience. Notable is Justine's role in the implementation of our HRIS, advocating DEI internally, as well as her initiative to improve internal communications through a weekly newsletter. Justine's attention to detail, strong execution skills, resilience, and courage to voice her perspective while pushing for innovations for the company's benefit makes her a star.
With employee satisfaction as one of the company's values, this recognition instills pride and validation in the Southwest community.